Wednesday, August 15, 2012 at 10:00AM
PDFescape, our free PDF editor and form filler, is progressively getting some cosmetic updates!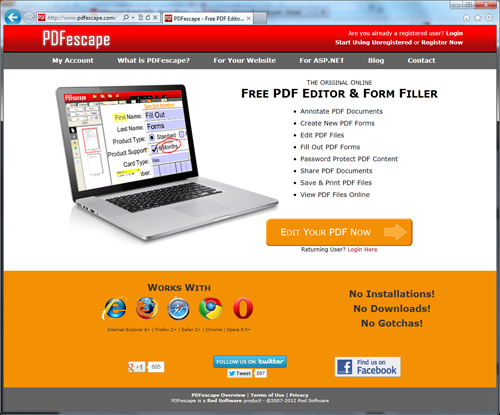 New PDFescape Homepage
As we roll out these new changes over the coming weeks, regular users will notice a few things:
(1) A greater focus on getting users to our free PDF editor quicker. You'll notice a single button on our homepage that takes you directly there!
(2) Advertisements (for non-premium members) will, for the most part, only be present in the PDFescape interface itself. This strategic move will allow us to present more information and help about our products on the site itself while still being able to provide our free PDF editor free of charge.
We look forward to your feedback on our new design!