Wednesday, August 2, 2017 at 10:00AM
Red Software is proud to release version 2.37 of RAD PDF, the ASP.NET PDF viewer, PDF editor, PDF form filler, PDF signer, and more. The new PdfSignatureShape object allows signatures to be easily captured in specific regions of RAD PDF documents. The PdfSignatureShape object can be drawn on using a mouse or touch device. All marks made outside of the box will be removed making it easy to limit where a user draws.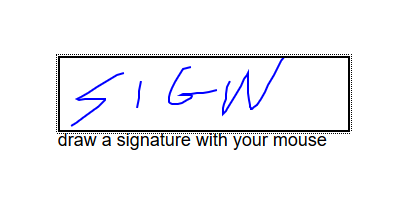 See a sample with the new PdfSignatureShape in action!
With this update, RAD PDF can be configured to use lower overhead local WCF connections without encryption for high performance environments. For advanced use environments, RAD PDF now supports multiple PdfIntegrationProviders in different virtual directories. This makes it easier to setup multiple RAD PDF implementations inside the same web site.
This release also includes minor bug fixes and other enhancements.
This version is available free of charge to all RAD PDF licensees with an active RAD PDF Maintenance Plan