Entries in upload (2)

Tuesday, March 16, 2021 at 9:00AM
Red Software is proud to announce RAD PDF 3.20, its ASP.NET PDF viewer, editor, form, and signature component.
This release includes a new CreateEmptyDocument() method for the PdfWebControlLite control, allowing for empty documents to be created, awaiting a user's file upload. Additionally, new CSS classes allow the upload dialog to be more easily styled.
This version also includes a number of bug fixes, including a potential CORS exception, touch improvements, and other minor bugs.
This update is available free of charge to customers with an active Maintenance Plan.

Wednesday, December 17, 2014 at 10:00AM
2014 has seen a number of significant updates to RAD PDF, our ASP.NET PDF editor, form filler and viewer. This December here at Red Software we're excited to announce the release of version 2.26.
With this update users can now easily upload files using drag and drop when appending or adding an image. RAD PDF automatically detects whether or not the client browser supports drag and drop, only showing this modern browser feature to clients which support it. Modern browsers will also see information about the upload progress (and how much longer RAD PDF expects it will need).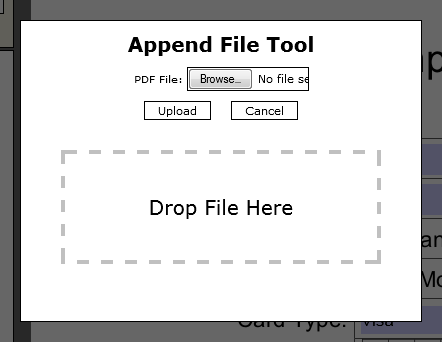 We've also improved the way in which large files are handled by RAD PDF. Reducing RAD PDF's memory footprint, these internal improvements will improve performance especially on servers with limited memory resources. We've added settings like the new MessageDataSizeThreshold property to allow these improvements to be tweaked when necessary.
Version 2.26 also includes an improved DocumentKey generation scheme. While the existing keys are strong, we've made them a little stronger without performance impact.
This release also includes several bug fixes.
This version is available free of charge to all Red Software customers with an active Maintenance Plan.
tagged

ASP.NET,

drag and drop,

pdf,

upload
in

Announcements,

RAD PDF