Entries in date picker (1)

Tuesday, September 28, 2021 at 9:00AM
Red Software is happy to announce RAD PDF 3.24, the ASP.NET / ASP.NET 5 / ASP.NET Core Web Control for PDF editing, PDF form filling, PDF signing, PDF viewing, and more! This release includes a new date picker, rendering improvements, and a few minor bug fixes.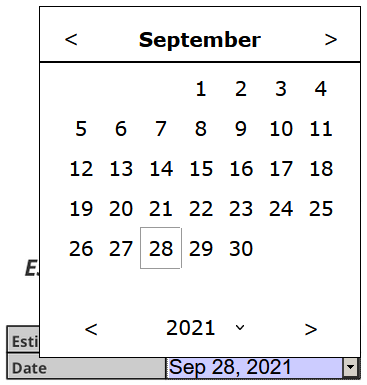 With the added date picker, date form fields in RAD PDF will now display month names and abbreviations when using mmm (3 letter abbreviation) / mmmm (full name) in date format strings. These can be set in RAD PDF's resource files, allowing this feature to be localized as well.
This update is available free of charge to customers with an active Maintenance Plan.